After weeks of working hard on your project, it's finally time to deliver your final report to your client. The questionnaire has been approved, fielding is complete, data has been analyzed, and the topline has been delivered. Now it's time to celebrate at some of the best breweries that Los Angeles has to offer!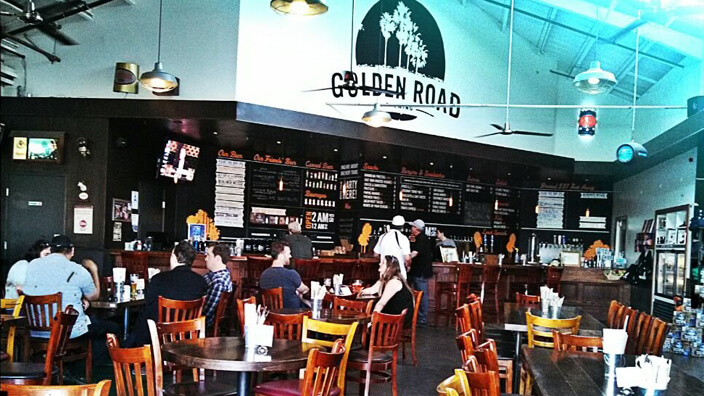 1) Golden Road Brewery, Atwater Village, Los Angeles
Golden Road Brewery is a craft brew staple in Los Angeles. They are known for their instantly recognizable packaging depicting iconic Los Angeles characteristics and scenes such as trees swaying in a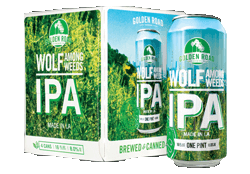 clear, blue and sunny sky, or weeds pictured with a backdrop of DTLA. Their 6 and 12 packs even come with stickers. Talk about great branding!
Although Golden Road Brewery now has several locations, the original brewery in Atwater Village is by far the best place to celebrate after your big project is finished. It's located in a largely industrial area with an outdoor deck, gaming area, and photo booth. There's truly no better place to celebrate your hard work while enjoying their renowned India pale ales (IPAs). You can't go wrong with their Wolf Among the Weeds IPA or their Point the Way IPA, and if IPAs aren't your thing then give Get Up Offa That Brown a shot. You won't be disappointed with this brown ale. And while you're celebrating, make sure to order the Golden Road Brewery burger!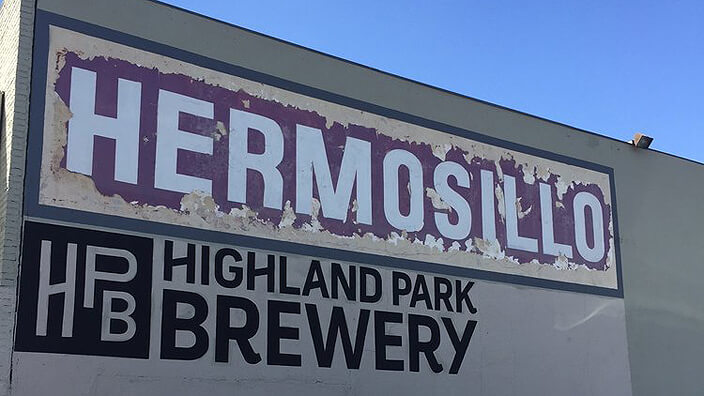 2) Highland Park Brewery, Highland Park, Los Angeles
Looking for something more low key than Golden Road Brewery to celebrate your finished project? Then head over to Highland Park Brewery, a low key brewery located inside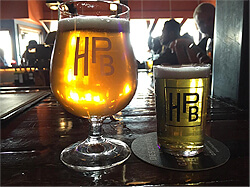 Hermosillo, a restaurant nestled inside Highland Park that serves amazing pork belly tacos, papa nachos, and banh mi sliders.
Highland Park Brewery is the perfect place to celebrate, look forward to your next big project, and enjoy delicious beer. Although they are a fairly new brewery, they have blown away beer lovers with their Hello LA and Hola LA West Coast IPAs. The Hola LA is the perfect combination of citrus, cilantro, and chile. If cilantro and chile aren't your thing, then try Hello LA. It's just as amazing but without the subtle taste of cilantro and chile.
Highland Park Brewery recently began canning their Hello, LA West Coast IPA and have gone with a simple, clean and colorful design.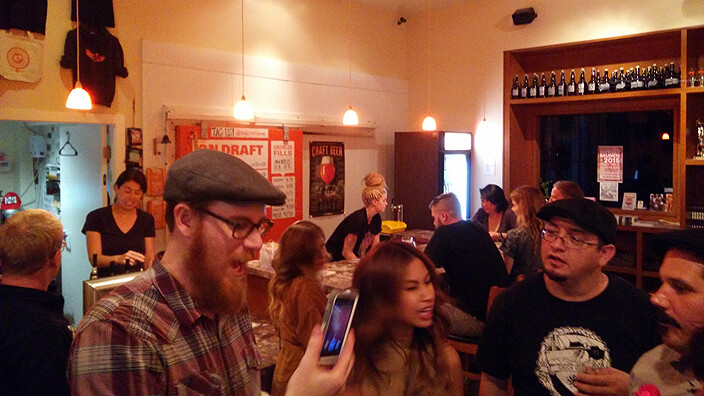 3) Eagle Rock Brewery, Eagle Rock, Los Angeles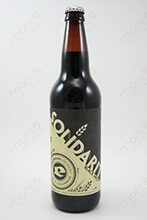 Lastly, if you're looking to celebrate finishing your big project by trying tasty beer, then head over to Eagle Rock Brewery! Eagle Rock Brewery was the first microbrewery to open its operations in the city of Los Angeles since the 1940s. Since then, they have established themselves to be a well-respected brewery with several award-winning beers such as Solidarity, a black mild ale and Manifesto, a white ale. While Eagle Rock Brewery does not serve food, a local food truck is always stationed outside the brewery or feel free to BYOF (bring your own food)!
Los Angeles has some of the best up-and-coming and established breweries around. What better way to celebrate finishing your big project than by enjoying craft beer in the City of Angels?