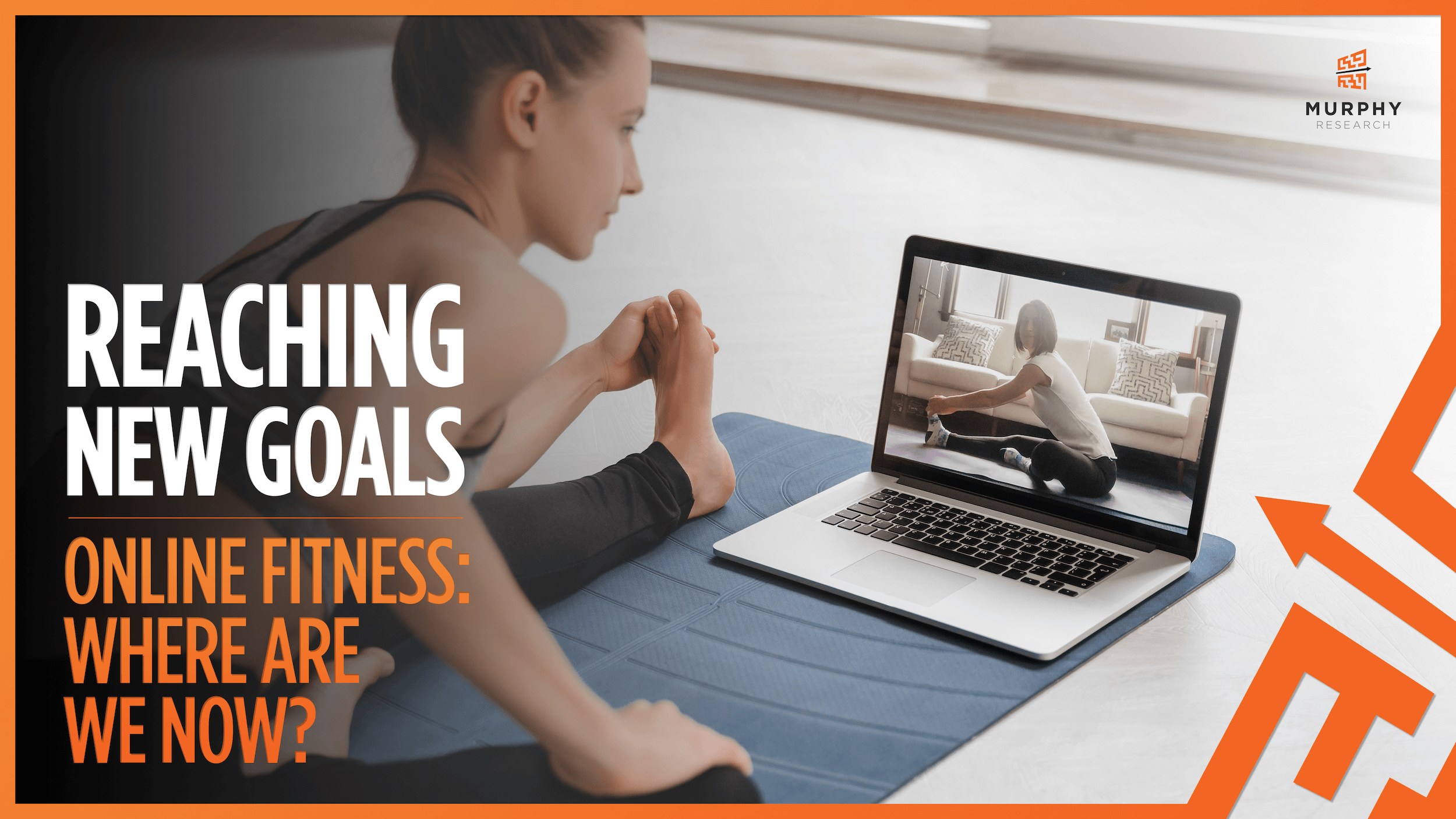 Highlights from Murphy Research's Online Fitness Deep Dive 2021
After last year's explosive growth, what does the online fitness landscape look like now? Join us on Thursday, October 21st at 11A.M. PST / 2 P.M. EST as we review highlights from our Online Fitness Deep Dive 2021 research.
This year's research updates and expands on our Online Fitness Deep Dive 2020 research, with trended data for many measures.
Key topic areas:
What is the current online fitness market size? How much has it changed from 2020?
Who continues to use online fitness resources and what does engagement look like now?
What role does online fitness play in users' overall fitness routines, especially relative to brick-and-mortar gyms and studios?
How did consumers' usage of in-person fitness facilities change, and what do they want to go back to?
What brands are winning in this space? Which have fallen behind?
Murphy Research's Online Fitness Deep Dive research is the most comprehensive, objective source of data on the online/digital fitness landscape. This year's research is based on a nationally representative online survey of more than n=1500 consumers.
Brands included represent a cross section of this dynamic industry, and include Peloton, SoulCycle, NordicTrack iFit, Nike Training/Running Club, Beachbody On Demand, Apple Fitness+, Strava, Daily Burn, Obé, My Fitness Pal, PopSugar, Yoga Studio, Barry's at Home, Orangetheory at Home, Zwift, Tonal, Tempo, Mindbody, ClassPass, and many more.
For more information or to pre-order the full report, visit our research store, or contact Sarah Marion, Director of Syndicated Research (smarion@murphyresearch.com).
Register
NOW
Webinar will be presented live on
Thursday, October 21st, 2021 at 11:00 A.M. PST/2:00 P.M. EST
For more information, contact Sarah Marion at smarion@murphyresearch.com