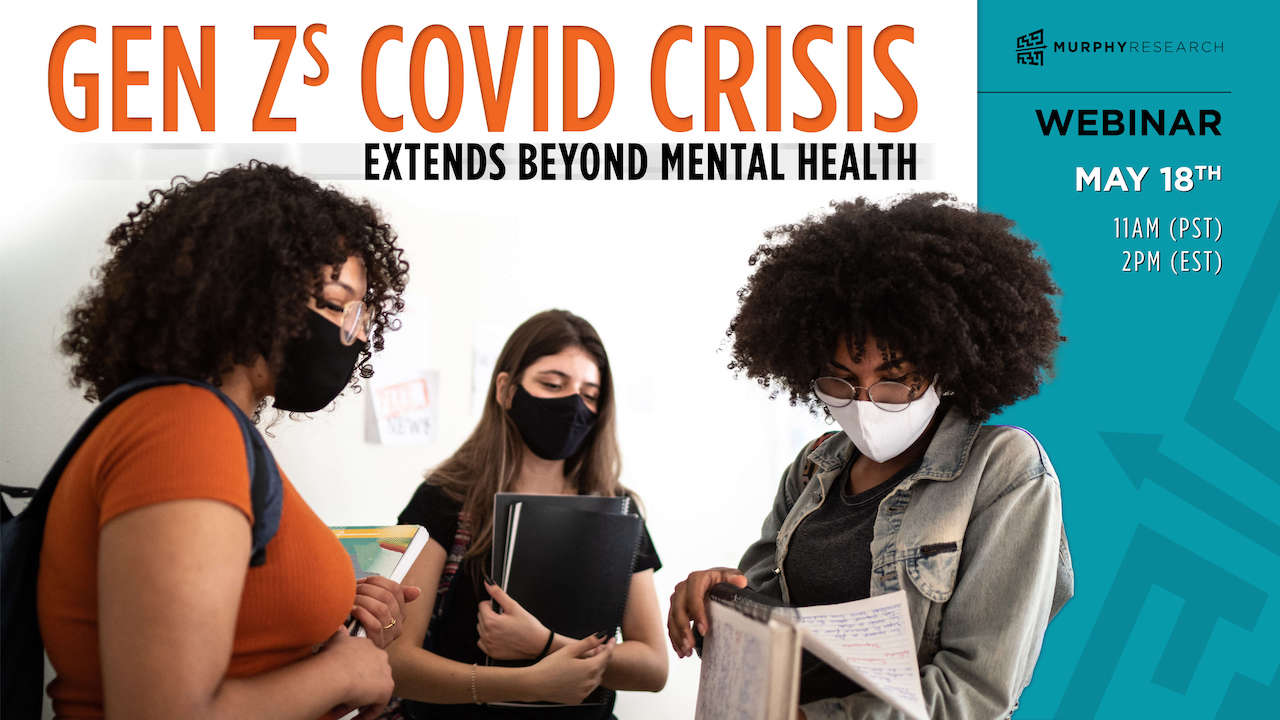 Gen Z - today's teens and young adults - seem like they should have adapted seamlessly to the pandemic's social restrictions, since so much of their lives are already online. But our data shows this couldn't be farther from the truth. Join us as we explore how the pandemic has affected Gen Z's health, from mindfulness to exercise to diet.
Join us May 18th at 11AM PST / 2PM EST as we dig into the pandemic's impact on Gen Z's health and wellness, including:
Exercise habits and motivations
Eating patterns and dietary improvement strategies
Mental health and stress/anxiety management
Personal goals and self-perceptions
What these changes mean for the future
As the country begins to re-open, it will be critical to understand how and why Gen Z have changed in order to meet them where they are.
Register now to reserve your spot in the conversation!
Register
NOW
Webinar will be presented live on
Tuesday, May 18th, 2021 at 11:00 A.M. PST/2:00 P.M. EST
For more information, contact Sarah Marion at smarion@murphyresearch.com