You've just finished an insightful round of research, given a brilliant presentation, and right before you pop open your celebratory champagne and do a round of high fives, the guy in the back of the room raises his hand. You pause and wonder what question he could possibly have since he has been texting during your entire presentation. Then, with his smug expression, he hits you like a ton of bricks, "This is really insightful, but how do I make sure our media plan is reaching our target consumer."
Before market research, I spent many years as a media planner and buyer. During that time, there were only a few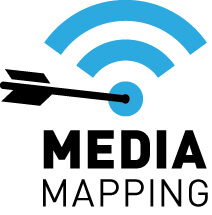 vehicles for reaching consumers- TV, print, and out of home. In today's landscape, the number of options is vast and growing. Traditionally, research has approached targeting by first conducting the foundational research to identify the target audience and then conducting a second wave of research to determine the best way to reach the target.
Well, we think there is a simpler and easier way to approach this. Our Media Mapping suite saves you time and budget and allows you to turn your insights into action faster than ever before.
We developed a robust database of media usage habits that encompass TV, print, apps, social media platforms, websites, and more. We applied some super smart analytics and were able to develop an algorithm that models the relationship between media habits.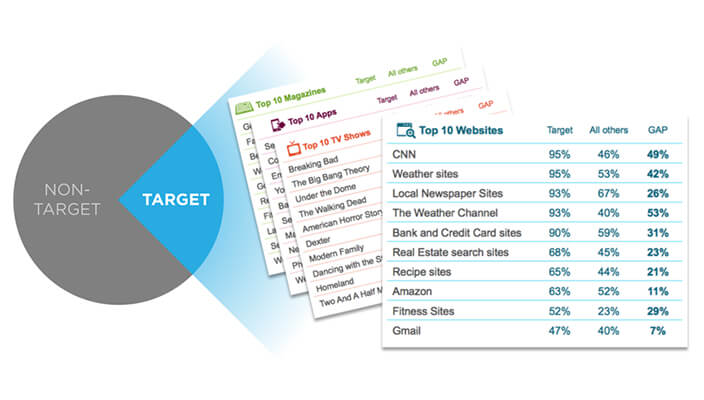 So, how does this help you? The fruit of our labor is a short profiling battery than can be added into any study. This provides you with the flexibility to define the target consumer after the research is analyzed and to have rich profiling data associated with that target segment.