As we continue from our series of articles covering the Media Insights & Engagement Conference, we are focusing on Millennials and Gen Z. In this blog post, we will highlight two key sessions from the conference focusing on how different Millennials & Gen Z are as well as how they are revolutionizing the world.
Really how different are Millennials?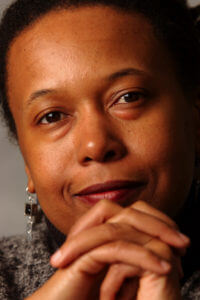 Cathy Cohen, Professor at The University of Chicago and founder of both the GenForward & Black Youth Project, brought with her a very topical subject: the recent election results and current situation with Millennials. As it relates to the recent election, Cathy discussed the importance of understanding race and ethnicity in the world of Millennials. In addition, she related the insights from the election and translated them to the impact on media.
The audience was riveted to learn what the data could tell us about the election results and how not only millennials but Gen Z will change the face of the political landscape in the mid-term elections.
We all know that Millennials are the largest generation, surpassing the Baby Boomers and they are the most racially and ethnically diverse cohort.
What does this mean in research?
Context matters! 40% of millennials are multicultural , they are the future demographic composition of the country and they want respect from all of us. Their buying power equates to $1T which can't be taken lightly.
Also, they are emerging into the workforce, becoming a political force and accounting for 36% of voters!
So how did all the pollsters get it wrong with Millennials?
There was a complexity of choice.
They had a homogenous view of the polls but didn't acknowledge the millennial vote as distinct and their decision process as well
3rd party problem that Clinton never addressed- the pollsters were using generational polls and not breaking it out by ethnicity- but in reality there was no 3rd party problem.
The narrative was wrong among certain groups of millennials.
Bernie Sanders exposed the Democrats racial rift, Hillary just couldn't crack the communities of color.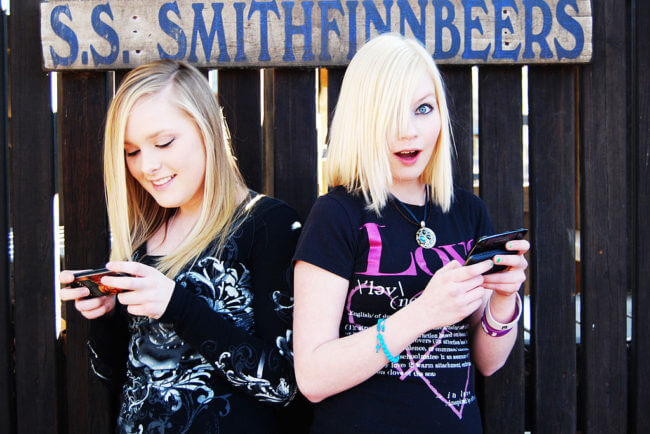 So what's the problem with studying Millennials?
There is an inability to pull out millennials.
It's expensive to deep dive across the cohort.
Typically only one-offs or waves are conducted assuming that their decision-making and preferences remain static.
What can brands & media take from the election results regarding researching Millennials?
Understand that millennials are blurry! They are not uniform and have to understand the infrastructure of this cohort to study them. Don't think of them as homogenous but the diverse group that they are when conducting your consumer research.
How are Millennials and Gen Z revolutionizing the world?
Rich Cornish and Tasja Kirkwood from Viacom led us down the path of how to revolutionize the way the world sees Millennials and Gen Z.
First of all, there are distinct differences between Millennials and Gen Z and per earlier discussions in the conference, even between age groupswithin Millennials.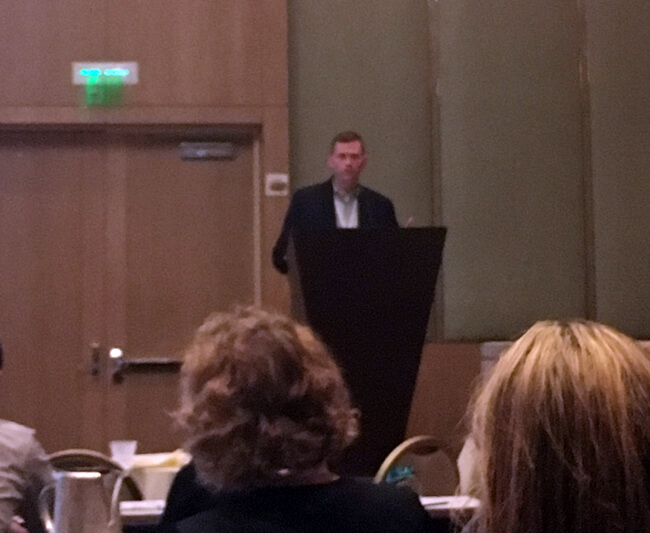 Rich Cornish, VP, Marketing & Partner Insights at Viacom
One big difference is that Gen Z's don't separate between their online & offline worlds, it is blurry to them – while Millennials switch between online and offline worlds.
Through their research at Viacom, Cornish and Kirkwood developed a set of key insights around these 2 cohorts:
Life is a game with Gen Z's belief that gaming is a lifestyle vs Millennials viewing gaming as a treat.
It's a group thing, but don't be obvious when marketing to these groups.
Both cohorts are collective storytellers while Millennials are offline collaborators and cherish in-person relationships compared to Gen Z who are focused towards online collaborations. There are opportunities to inspire both groups to tell them stories about your brand.
Celebrate the advocacy and relinquish some control like Converse did by allowing consumers to design their own Chuck Taylor kicks. (check it out on Converse's website)
In terms of value-seeking, Millennials make meaningful investments in comparison to Gen Z who look for careful investments.
How can brands generate value? Make it easy like Progressive, show, don't tell like LL Bean, or overshare like JCrew.
These cohorts are always on, connected and stressed out, however, each group has their own ways of coping:
Millennials will cope by switching between the real world and online world while Gen Z turns to the digital world to destress.
Millennials seek to be more mindful and take a holistic approach compared to Gen Z's who don't believe that online causes stress.
So what can brands do to cater towards both of these generations?
Brands can cater towards these generations by delivering frictionless interactions that appear seamless to the consumer while infusing empathy as a connection point. P&G effortlessly captures this in their "Thank You, Mom" spot …be sure to have tissues handy when watching this video.
The Millennials group has a side hustle and turns passions into jobs, whereas the Gen Z group has side passions but tends to work more traditional roles but puts passion to the side.
Here are some tips to help brands communicate with these dynamic cohorts:
Help them express their individuality.
Don't put them in a box.
Be where they are.
Reflect your slashe-ness.
Social Change
There is a responsibility to inspire Millennials for social change while Gen Z are more likely to track social change- they want to see it in action and they are skeptical about progress: Brands need to demonstrate their purpose, what the real impact is, and they need to make clear connections with change for the greater good.
Some examples that Tasja Kirkwood (presenter) showcased are from some of the leading companies out there that are demonstrating social responsibility:
Making a clear connection- Patagonia
Pay attention to claims- Applegate Organics
So what does this all mean? What can you take away from Viacom's research?
Become a blank canvas and allow for these highly influential cohorts to personalize.
Keep it real.
Celebrate.
Show more real & relatable content.
Embrace the 3 K's.
Champion diversity-abandon labels.
Respectable labels-show w/ them like Cover Girl.
Be an example- show diversity within your organization.
Final Takeaway
Even though I have conducted a good amount of research around Millennials, this cohort continues to morph into their own personalities, behaviors and preferences. By embracing their uniqueness as a generation, brands can better understand this demographic and provide relevant content, innovation and ads.