Masterful storytelling is an art, and crosses every possible medium. One way to build your storytelling skills is to immerse yourself in strong storytelling. Over the last several years, storytelling podcasts have taken over the iTunes charts, and for good reason – there are few better places to experience such compelling, well-produced, and soulful stories than through storytelling podcasts. There are countless storytelling podcasts, but we find ourselves regularly downloading 4 of them, each for different reasons.
This weekly podcast, hosted by Jody Avirgan from FiveThirtyEight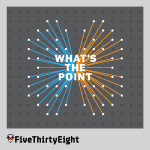 (an online magazine on a similar topic), that launched this past summer (2015). The podcast focuses on data's influence on our lives, and is not limited to any topic except data – which truly is behind everything. The show delves into data about elections, military, transportation, and even lighter topics, such as how many people regret their tattoo. They often start the episode with a short blurb called "The Significant Digit" in which they tell a stranger on the street a number and explain why it is important and the context surrounding it.
Even if you're new to the wide world of podcasts, chances are that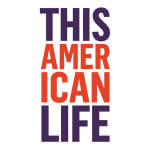 you've at least heard of This American Life. This American Life is a weekly podcast, hosted by the imitable Ira Glass. The show centers on a theme, and typically shares 3-4 stories (or "acts" as they're called on This American Life) that focus on that theme. Each episode is a gateway into the unexplored, and is highly satisfying for the naturally curious listener.
The Moth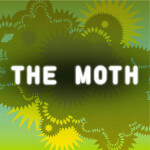 Similar to This American Life, The Moth is episodically centered on a theme. Differently, The Moth is based on a live performance, with (sometimes professional and sometimes inexperienced) storytellers sharing true stories in an authentic voice. The Moth has the feel of a stage performance, with audience reactions and glasses clinking in the background. The stories are more personal, and can range from funny to touching in a single episode. The Moth is a great way to cut your teeth on the storytelling podcast genre, and to hear how a broad range of storytellers compel an audience to listen.
RISK! is a live show and podcast "where people tell true stories they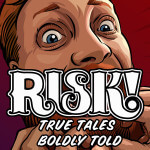 never thought they'd dare to share" hosted by the quirky yet lovable Kevin Allison. RISK! prides itself on allowing any story, so is not always "safe for work." The stories are tragic, hilarious, mind-boggling, and sometimes disastrous, but always told in a succinct narrative structure, based on RISK!'s storytelling method. For those not easily offended, this is a wonderful podcast to experience a consistent storytelling method across a vast range of topics.
These three podcasts not only keep my commute interesting, but also inspire me to be a better storyteller! What are your favorite storytelling podcasts? What inspires you to be a better storyteller?