This year's TMRE was held in Boca Raton, Florida at the prestigious Waldorf Astoria Resort, an excellent location to host the many corporate researchers and suppliers who attended the four day annual event.  The theme for this year's event was "How Corporate Researchers and Agencies can Command the Boardroom," which is highly relevant to researchers who are trying to move the growth needle for their companies. With many manufacturers experiencing only slight growth of 1-3%, many of the speakers focused on specific tactics for driving research ROI.
Soon Yu, former VP of Innovation at the VF Corporation, our host for TMRE, kicked off the event by discussing his own strategies and tactics on commanding the boardroom. In setting up the conference, he asked the audience a few questions to think about during the 3 days while attending  the keynote and breakout presentations.
"Does the boardroom represent your consumers?"
"How can you bring the consumer into the boardroom?"
"Ask yourself why big ideas fail" and "How can you prove out new concepts to break down the wall of disbelief?"
Alligator Thinking And How To Influence
Next up for our first keynote speaker, we uncovered the philosophy of Alligator Psychology and how you can utilize it for mastering influence and persuasion in the boardroom. Zoe Chance delved into the ever popular System 1 & System 2 thinking and tied it back to system 1 is the "alligator brain" and system 2 is "like a court". She further noted that the alligator brain is more of an "emotional reaction, the unconscious decision-maker that takes more brain resources" even though we believe the court or system 2 is making the decisions.
So what does this mean in the boardroom? Zoe suggested that researchers utilize the following influencer tactics:
GRAB ATTENTION by reaching people through MOT; this will stimulate their curiosity about a project and will be most likely to say YES!
EASE of use is way more important than you think and by reducing friction it is much easier to take action. Think of Amazon and Uber, they make it easy with one click to place an order or hail a cab.
LABELING a behavior allows influencers to encourage or discourage a certain behavior but that label must be positive in nature.
HOT POTATO is a great tool when facing resistance. Give it back to the group as a problem to solve and ask the question "what would it take?"
SCARCITY drives the notion of exclusivity and limited quantity
How Incentives Can Be Impactful
Now we move onto Stephen Dubner, the well-known author of Freakonomics and a proclaimed rogue economist. He brought to life the power of incentives in marketing and how they work and why they fail.
"Think about when you find something", what do you do next? You learn all about the context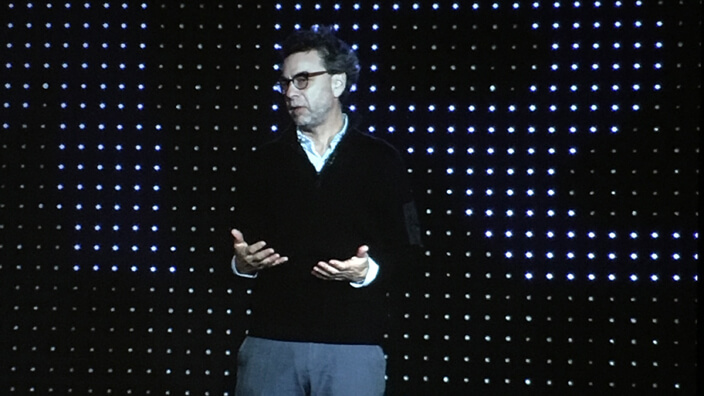 A good example of utilizing incentives is around hand-washing at Cedar-Sinai hospital in Los Angeles. There was a huge problem of the doctors not washing their hands. So what did the hospital do and how did they influence a change in behavior? They implemented a Starbucks gift card incentive that in hopes would increase hand washing behavior. Yes, the doctors were highly motivated by these gift cards, however, it didn't solve the problem, the needle didn't move. Stephen highlights it's "easy to get to the what is the problem", it's more complicated to get to the "why". Why were doctors not washing their hands and clearly the power of free didn't increase the behavior.
It was a quiet person who came to the table that had an idea. Why not have the board have imprints of their hand in a petri dish to demonstrate the bacteria growth on unwashed hands? The image of the bacteria growth was placed on all computer screens across the hospital and almost overnight the hand washing incidence rate shot up to 100% compliance. Why did this work? It triggered an emotional response, getting into the subconscious part of the doctors brain.
The key takeaway from Dubner is that you might need to experiment with incentives to find the right one. And it might only take a little bit of data to uncover a hypothesis.
As a researcher delivering actionable insights to your key stakeholders, what will evoke an emotional response?
Leveraging Insights For Company Change
Jodie Antypas, Director of Consumer Insights at Electronic Arts and Brant Cruz, VP Digital Media & Entertainment at CMB shared with the audience how they leveraged insights to drive a turnaround for the organization.
By changing how the insights team worked in terms of partnerships and implementing processes, allowed for strategic research to take place. EA partnered with CMB to learn about the "unedited truth" of what business partners wanted. Through this they were able to frame out what the needs were of the organization. The CI team learned that strategic partners wanted to form stronger relationships, see more high level deliverables and develop a set of benchmarks.
How did they do it? By executing the following strategies:
Engaging at the right executive level
Prioritizing resources
Gaining alignment
Shifting focus to most critical decisions
Developing a new research framework
Sharing data
Sometimes there are several layers in an organization to break through and gain alignment, but by being patient and listening to business partners, you can drive change!
Aligning Key Stakeholders To Focus The Business
"People are filled with thoughts" stated Kara Sterner, Director of Innovation at Bumble Bee Foods. So what is a thought? According to wikipedia a thought is: an idea or opinion produced by thinking or occurring suddenly in the mind.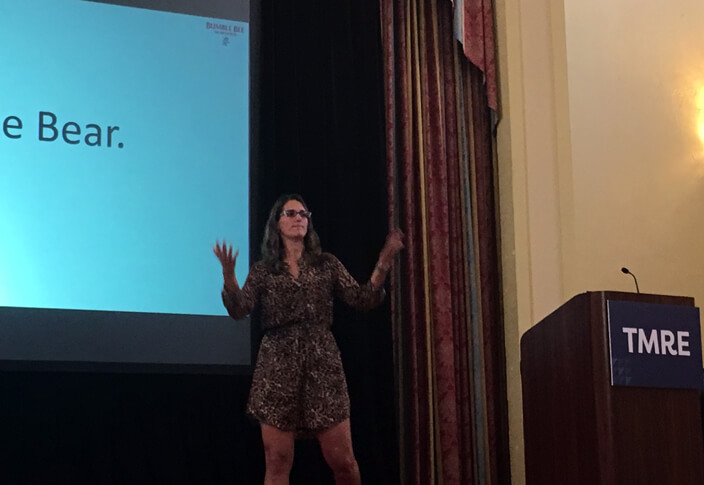 What can researchers do to corral thoughts of key stakeholders and keep the focus on the business? Kara provided the audience with several elements as areas of opportunity:
Focus
Relevance
Planning
Facilitation
Tools/Simulators
Think about opportunities as in small scale vs large scale while mapping out the ideas. Through rapid iteration, the innovation team was able to focus their brainstorming exercises and then regroup to a larger group.
What were the key learnings through this process? Well, research doesn't have to be expensive and by utilizing visual tools it can help process the bigger picture. In other words, command the boardroom in a storytelling format.
Kara shared with the audience a case study on flavor exploration and utilizing crowdsourcing tools to facilitate ideation within the company. Sometimes sourcing ideas from outside your function can inspire and drive action in everyday work.
What can your business take away from what Bumble Bee Foods experienced? "Think new thoughts to drive your business forward."
Go Outside To Find New Ideas
To kick off Wednesday, Soon Yu focused on the need to understand the power of insights and how it is a researcher's responsibility to bring the voice, heart and head of the consumer into the boardroom. When looking for new ideas be sure to think, feel and do.
Our first keynote of the day was from Zain Raj, President & CEO at Shapiro + Raj as well as an accomplished author. He scrapped his presentation so that he could be more reflective of the theme "commanding the boardroom".
So what can you do to command the boardroom?
Zain highlighted that researchers need to create value and become essential to the organization. He brought up both Class Pass and Snapchat as examples that are embodying change in the way the board looks to reflect the changing demographic of the US. "Reality is no longer a non-linear world" which means we can't always use traditional processes. In order to drive growth today, researchers need to "get ideas to the board".
How do get the ideas to the board?
BIG INSIGHTS – not just will it have an impact on the business but how
OBJECTIVITY – be seen and focused on business needs
REASSURANCE – the board needs reassurance on the big idea
PROVOCATIVE NARRATIVE – create that tension and initiate the change agent
VALIDATION – provide reliable, consistent and scaleable insights in a agile way
NURTURE – plant the seeds within your company, find an ally to sell the ideas in
GROW – ask how do I win with my customer
Try one of these strategies to get your ideas to the board!
Your Brain Is The Broom Closet In A Mansion
David Eagleman, part brain scientist part tv host, commanded the stage with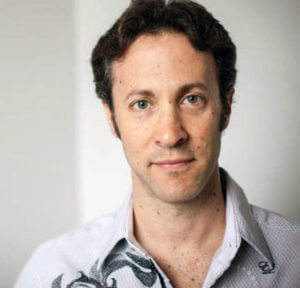 his discussion around the unconscious brain and what really matters to the mind of the consumer.
If you look at the brain there are 3 main networks "that are always battling each other."
Consumers have one portion of the brain that is evaluating price and how they personally value it. Price is judged in context because consumers don't necessarily "know what they want until it is put in context." Next you have the importance of emotion in the decision-making process. Consumer care about the emotional experience… then comes the social part of the brain. Consumers think of companies the same way that they think of people. "Customers need to be treated like friends" and install a sense of trust with the brand. So you have to ask yourselves "How are you speaking to people?"
Millennials Are Re-defining Beauty
First breakout of the day within the future customer track was headed by Debra Coomer, Sr. Director Marketing Analytics at my favorite beauty retailer Ulta. Due to 1st marriages occurring later in life and the explosion of the digital universe, the face of beauty has shifted towards "more multicultural and about making 1st impressions" states Debra.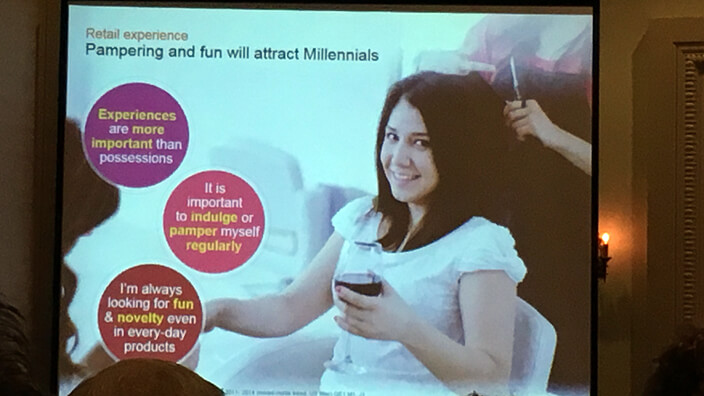 45% of millennials would give up a year of their life to look perfect which can be explained by the emergence of social media.
So how is Ulta shifting? By taking the "ordinary out of everyday life", Ulta is bringing more innovation that is focused on the novelty & fun of everyday products. In addition it is all about the experience and bringing that to life through hyper-personalization.
What else can draw in the millennial consumer? Debra discussed the trends towards photography and how that is becoming a "communication channel" as well as how bloggers are becoming the influencers in beauty. These are two areas to brainstorm your brand marketing efforts towards millennials.
The Future Business Model
Now for a change of pace, this session featured Heiko Schafer, Sr Director Customer Insights & Analytics at Walmart and how this retailer is embracing the future.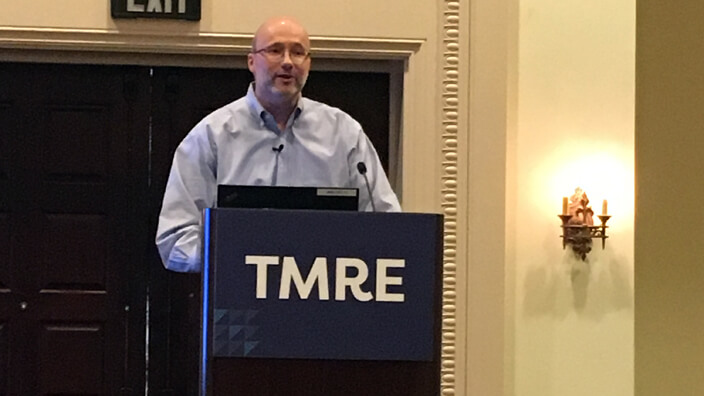 What does consumer insights look like in the age of big data? Will the function still be around in 10 years? What does the function need to do to adapt to new technologies?
Why is it so important to retailers like Walmart?
With the entrance of big data, this means investment in additional tools & roles to analyze the data. This investment comes at a potential risk to the research function.
New technologies in a global world = global talent pool.
Coming to terms with new economic realities such as CPG companies are experiencing slow growth, population growth has stalled and it's becoming harder to innovate.
And what is Walmart doing? Multiple strategies and efforts are in place to stay on pace with the emerging trends. Walmart recently purchased Jet, building on the existing e-commerce already in place to drive e-commerce growth. Added Walmart pay, developed a more robust Walmart app as well as launched online shopping with in-store pickup.
So what does this mean for researchers in the the new business models of the future?
In addition to current skills, researchers will need to be more curious and drive more critical thinking. As Heiko stated "synthesis on steroids" will be front and center in the time of big data. Finally, team composition will morph to include skill sets to analyze social conversations and debrief google analytics.
How can researchers gain these additional skills needed? By networking both internally & externally, looking outside the industry you are in, ask for cross discipline projects and bring an open mindset.
In conclusion, Mr. Schafer gave an overview of what the new researcher mindset will be:
Customer 1st, data & tool agnostic, a consultative mind and becoming a more integral partner.
Final Thoughts
As the conference wrapped up, the keys to commanding the boardroom lie in the hands of the researchers of the future. By keeping an open mind, creating a provocative narrative and inspiring those around you will be the catalyst to being that change agent for the board.