Next up in our series coverage from the Media Insights & Engagement Conference, we are focusing on learnings centered on consumer engagement, KPI's and metrics utilized by brands, social media and media outlets.
We were fortunate enough to have a panel of experts from both the social media universe and media. The topic at hand was how consumers are engaging with programming across the various social media platforms and what that means.
The lineup included Brian Robinson from Facebook, Tom Ciszek from Twitter, Guy Ram from NBC and Leslie Koch from HBO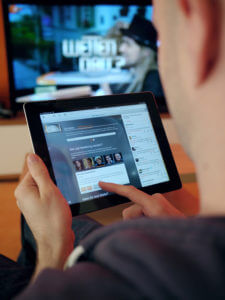 . Our moderator for the session was Sean Casey from Nielsen Social.
Did you know that
9% of audiences are sending comments while viewing live programming?
there are 1.2B social TV interactions measured across both Facebook & Twitter?
Fan interaction vary across platforms with Twitter being a little more balanced in terms of live interactions.  Further, 81% of all engagement is driven by organic but the 19% owned engagement is huge.
How can brands optimize engagement?
And how did social become increasingly more important? What is the role of social media on programming?
Leslie shared with the audience how social evolved at HBO and how the company is utilizing different platforms.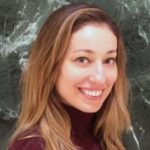 She discussed how HBO leverages Facebook live video and also utilizes Snapchat, however, there are limited metrics available on that platform. In her view, Instagram is shifting towards the leading platform for brands to promote directly to their audiences. Leslie believes that social media has a strong impact on WOM, advocacy and discovery of new shows that may never be uncovered through traditional methods. She shared with the audience this final quote:
"We must value a holistic story and understand the different touchpoints and why viewers are engaging with content"
Guy Ram, VP of Digital Marketing at NBC, doesn't think that the word "mature" is the right description for social media.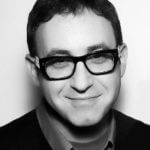 Currently social media is still doing the same job and there is still a need for brands to create engaging content. However, there are certain expectations of performance on social media such as reach and engagement, but video is becoming the one big area of growth. His key ask of social media metrics and brands is:
"The questions we need to ask ourselves is how do we measure ROI and what does success look like?"
From a platform perspective, Tom Ciszek, Information Scientist from Twitter, stated that social media wasn't designed to be the soundtrack of TV.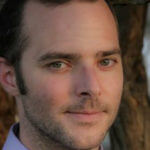 However, Brian Robinson from Facebook feels that social media is a great place to advertise and drive tune in for programs.
During the panel discussion, the panelists were asked quite a few questions, however here is a snippet of some of the most important ones:
How are you using metrics?
NBC is using social media to analyze how audiences are approaching a show, digging into conversations to uncover why audiences are engaging with shows.
While there are no standard metrics to evaluate across the platforms, with the rise of video, it is even more important to understand what key metrics mean success at HBO per Leslie Koch.
At Facebook, Tom is looking towards time shifting & VOD, uncovering the nature of conversations, what people think of TV and when they watch a series.
How has time shifts changed the impact on social media?
There is a sense of urgency to watch a show now with Twitter driving NBC programs especially around sports. People are discovering new shows through social media even though they may have been off air for several years. This means NBC has to lean more into affinity content, to speak to those who are watching real time vs 10 years later.
So does this affect or drive behavior?
Twitter believes that there is a FOMO with audiences and that there is a need for new recipes around social media measurement. With live product now available like red carpet pre-show, it is driving tune-in, but how do you measure that?
And finally, you can't underplay the shift in the past year. At NBC, video is one of their key products and can't stress enough the importance of watching and viewing video among audiences.
Leveraging Fan Passion in College Sports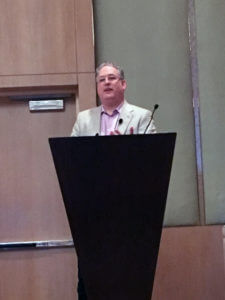 Now on to a topic that I am quite passionate about …and that is college sports! The session speaker was Keith Friendenberg from WME/IMG to discuss how brands can leverage fan passion in college sports and capture the power of college sports. Being from Nebraska, I understood Keith every step of the way with even a shout out for my alum mater.
College sports has a dominating presence in the US and even ranks #1 among all sports. With college sports, it reaches the key family decision-makers with females being the key component to this buying demographic. And there is a popularity outside of the local DMA's for several teams such as Alabama, the fandom stretches beyond the students & alumni. Because of this dynamic, there is a huge opportunity for brands and retailers to reach consumers nationwide well beyond that local market.
Did you know that NCAA football reaches 163.1M HH's? Or that NCAA basketball reaches 123.5M HH's? Or did you know that 84% are comfortable wearing college apparel almost anywhere. I know when I'm back home in Nebraska, it's a sea of red 365 days a year!
College fans are exceptionally passionate about their teams, especially when it comes to football and basketball. And based on viewing research on Alabama, football viewership is higher than NCAA average viewership, or a more impactful # of 38% of NCAA viewing universe! They are extremely loyal and watch their teams every week, so by amplifying the brand perspective beyond that of students and alumni, opportunity to expose your brand to a wider audience.
Did you know that over 710K have attended at least 7 Alabama games last year?
This team attracts a crowd wherever they go and actually induces a 6% spike in attendance during away games.
What about social media? Alabama's hashtag garners over 300M impressions on Twitter and their merchandise sales are #1 at retailers like Walmart, JCP, Kmart and Dillards.
What can brands take away from Keith's insights on fan passion?
Think outside the local market when creating and delivering content. Your fan base may not be in a square box, but across multiple DMA's.
Leverage your brands power and expand your content to all fans.
Final Takeaways
TV isn't dead after all, it's just how we watch TV, where we watch TV and when we watch TV. When planning your content strategy, be sure to include a multi-platform lens to ensure reaching all key audiences.
Be sure to be on the lookout for my next blog post that highlights how data can change team dynamics.