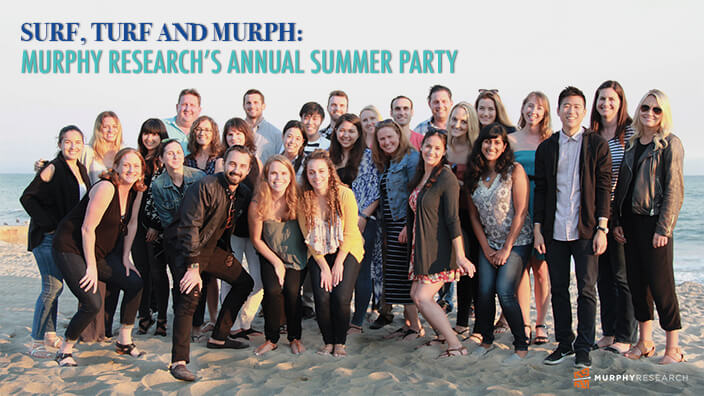 Surf, Turf and Murph: Murphy Research's Annual Summer Party
Last week the Murphy crew took a break from emailing our sample providers to sample some guacamole at our annual Summer Beach party! We headed to the beaches of Malibu to soak up the rays of sunshine and sink our feet in the sand, while enjoying some time off with each other. Spending time with each other is a great way for us to get to know each other away from the computers and the office space. We enjoyed a great Mexican-food feast and then indulged on s'mores and an array of other sweet treats. After the treats we took a walk along the shores and got to watch the sunset in this magical place we're lucky to call home. We can't wait for what's in store the rest of the year.
If you're interested in joining our team, be sure to check out our open positions here.