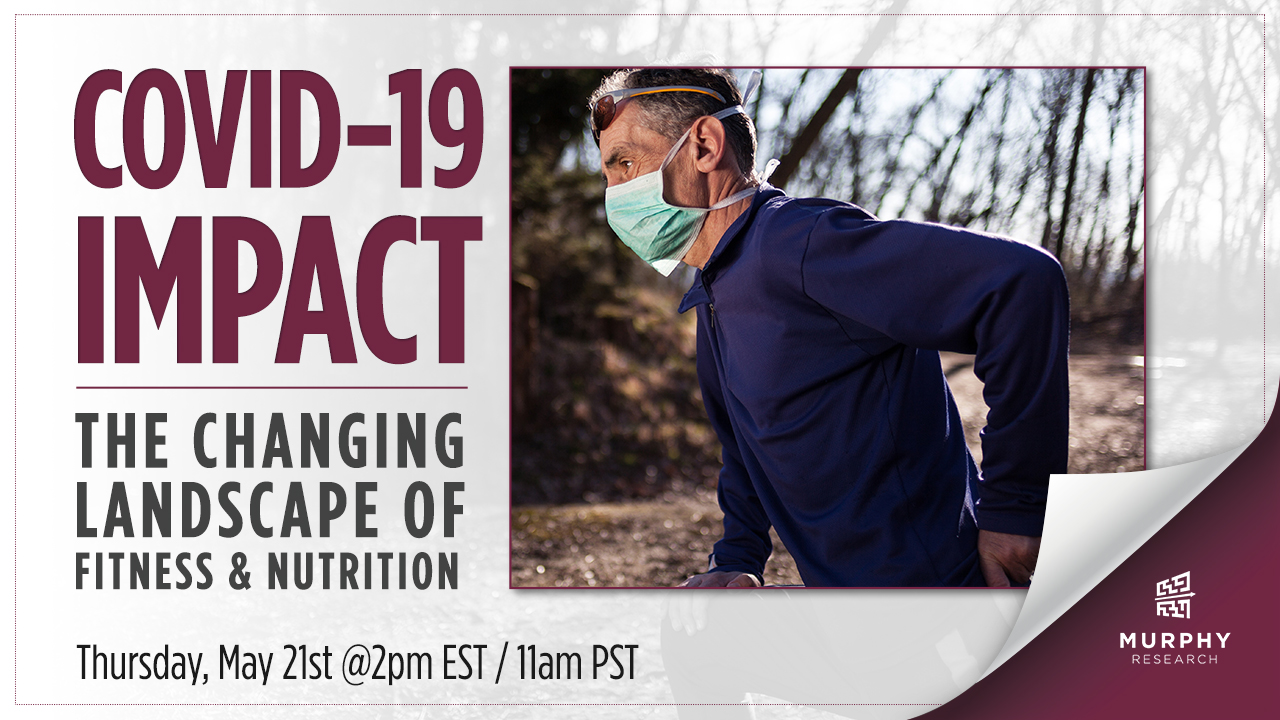 COVID-19 Impact: The Changing Landscape of Fitness & Nutrition
We will be continuing our series of updates related to evolving fitness and nutrition behavior as consumers respond to the COVID outbreak.
Join us on Thursday, April 16th at 2:00pm EDT/11:00am PDT as we examine the changes we are seeing in fitness and nutrition patterns using the data from our syndicated platform. We will explore a broad range of attitudes and behaviors, answering questions such as:
Murphy Research's State of Our Health (SOOH) is the largest syndicated health and wellness tracker and has been continuously collecting detailed data on consumer attitudes and behaviors around health and fitness since 2018 and through this crisis.
For our third webinar in the series, we'll dig a bit deeper into how COVID is affecting consumers' fitness habits, highlighting:
Changes in attitudes and priorities related to fitness and exercise
How concern about the virus affects consumers' fitness habits
How fitness-engaged consumers are adapting or maintaining their routines
We will also continue tracking how COVID is affecting consumers' attitudes and approaches to health and wellness generally, including:
Effects on health and lifestyle priorities, including diet and fitness but also relationships and mental health
Adaptations to diet, mindfulness and mental health activities, and other healthy habits as the epidemic progresses
Changes in attitudes and approaches to health and wellness
If you would like to watch a recording of the first or second updates in the series, you can find them here.
Until then, stay healthy!
The Murphy Research Team