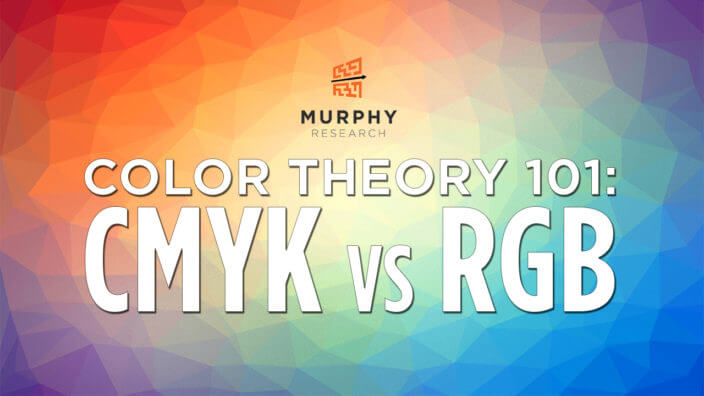 Color Theory 101: CMYK Vs RGB
CMYK vs RGB: Both very important, but how do you know when to use them?
The color model used on screen is RGB (Red, Green, Blue) so the medium used is light.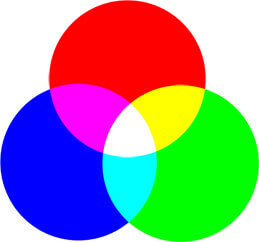 Therefore, anything that will be viewed digitally should be created in RGB mode. Different colors are produced by additive mixing, which means that when all three colors are mixed, you get white.You can think of theater lights as an example, if a red light, a green light, & a blue light are all shining on the star of the stage at the same time, it will appear white.The color model used for printing is CMYK (Cyan, Magenta, Yellow, Black), so the medium used is ink (or some type of pigment). Therefore, anything that will be printed out should be created in CMYK mode. Different colors are produced by subtractive mixing, so when you mix cyan, magenta, and yellow, you get black.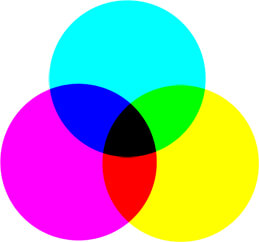 Imagine a photograph being separated into these four colors as transparency layers. When they are all layered on top of one another, they form a perfectly blended image.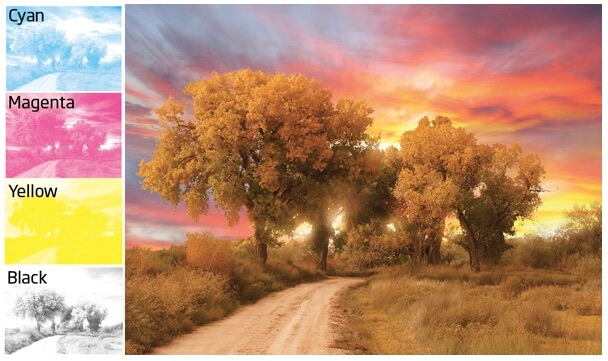 Something you may notice is that RGB files will not look the same printed as they do on screen. The reason for that is because our screens can display a wider range of colors than any pigment can produce. If you try to print an RGB image, it will come out looking duller than it appears on screen: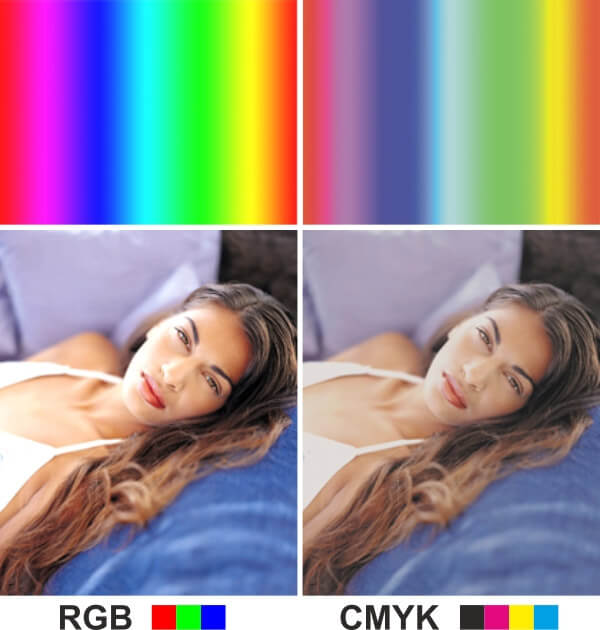 Stay tuned for more tips in the following weeks!