Last week, Yahoo hosted the "Mobile Breakfast 2.0" which was the 6th annual breakfast event for thinkLA, attended by well over 700 marketers, start-ups and media agencies. The topic this year was focused on "The Connected Consumer" and how mobile is providing new ways brands can interact with consumers. There was a variety of speakers and panelists who spoke on topics ranging from IoT, Smart Homes and how advertising is evolving in this app based world.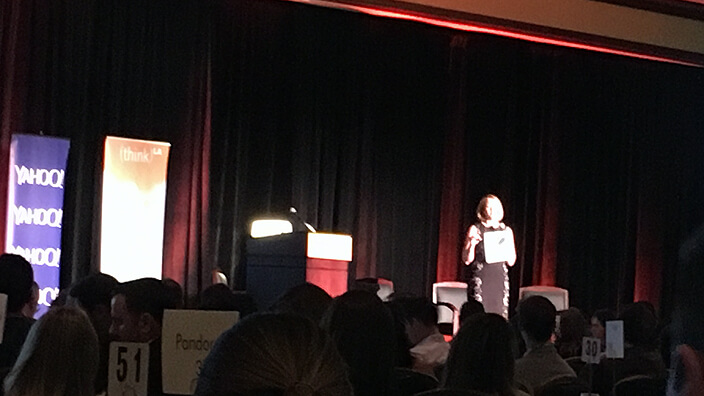 Connected homes as part of the IoT's
First up was Lindsey Turrentine, Editor in Chief of CNET.com who brushed on the topic of Smart Homes and how the IoT "Internet of Things" is becoming increasingly more about objects that are connected.  She discussed how consumers care about two things: Solving for their problems and interacting with brands they know and love (or have heard of).  Nest was one example of how brands are solving consumers problems through connecting their homes. This brand is working with another company called Big A** Fans, integrating their ceiling fans with a Nest learning thermostat to create a more energy efficient home.  Lindsey then went on to discuss some staggering stats around Smart Home products such as 28% of consumers own a smart home product, among CNET users (indicator for the potential growth in this category) ownership of smart home devices is up 24% and the projected growth for the category is expected to be 67% in the coming years. In closing she discussed there are some categories that are lagging in the smart home category, more specifically in the laundry room.  With the introduction of Dash by Amazon, manufacturers and retailers are only in the beginning stages of exploring the potential for solving consumers problems.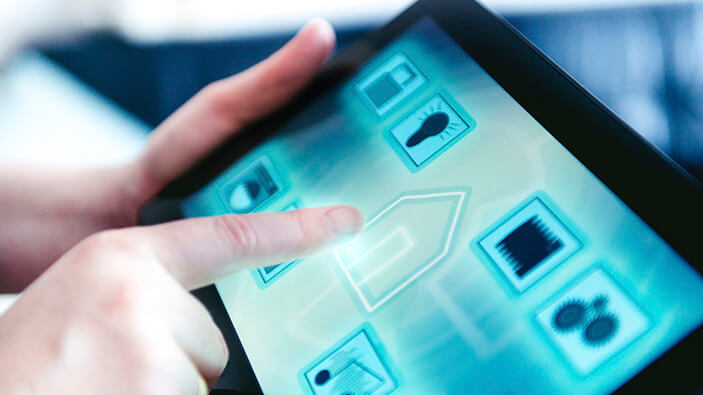 Mobilizing your Health & Wellness
Next up was Under Armour and the dynamic duo of Chris Glode and Doug Ziewacz. They referenced how their app is the "1st handshake" with their consumer. Their mission is to make all athletes feel better and change the way athletes live. As a competitive athlete, I was very much invested in what they had to say about being connected with their consumer. When they dove into their Under Armour Record app, I immediately downloaded and set up my profile. I have only used myfitnesspal connected with my Garmin and thought that was all I needed. What their app showed me as an athlete and a consumer was how to live better, connecting all my health information. They discussed how our cars are heavily connected through the engine diagnostics that can communicate with the dealer, yet in regards to our health and wellness we have very little diagnostic data available to us to manage our lives.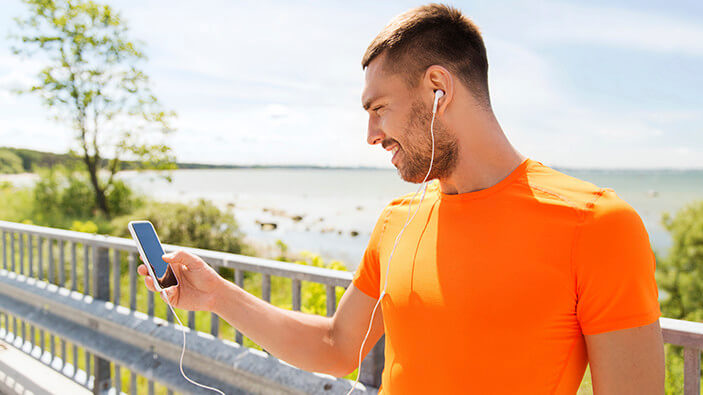 Through their newly launched product Health Box and linking UA Record, consumers can now connect all aspects of their health & wellness.  Not only does your body have a story to tell each day, Chris went on to say, but also this product can provide cognitive coaching.  I was sold once I saw the power of both the app and the Health Box on my iPhone while listening to Chris and Doug.  Under Armour developed this product as a hardware system, designed to partner with companies such as JBL to integrate connected products across accessories, thus leading to a more connected athlete experience. Doug then went into more detail about how they believe in an open platform as a way to enhance products and make them better for their athletes. Products are designed to be "a proactive, immersive experience".  Finally he ended his demonstration of how partnering with brand players can drive sales.  One initiative he discussed was around a Lean Cuisine initiative and mapmyfitness that drove triple digit interaction with the apps consumers.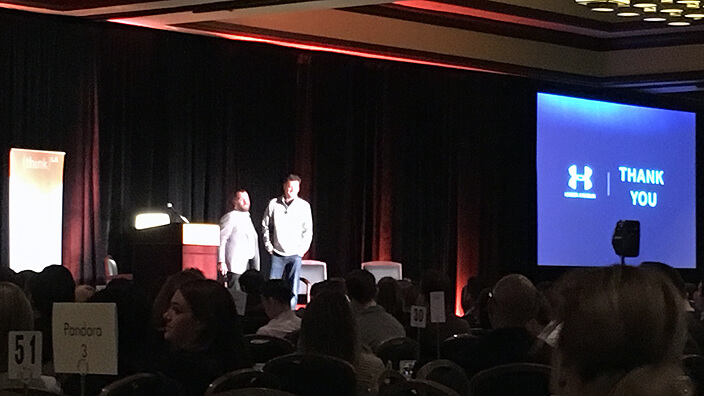 Bring on the interactive storytelling through devices
The Amazon Echo and Alexa app made an appearance, with their sidekicks Jamie Scythes and Zach Parker. Zach first touched upon how Alexa has the ability to cancel out background noises and picks out your voice.  I had never seen one work before and he made a nice initial demonstration of the product.  He then went on to discuss how Alexa has a connected ecosystem that is a combination of a skills kit + voice services.  Next, Jaime demonstrated Alexa and an amazing partnership with Warner Brothers and DC Comics to launch "The Wayne Investigation".  This makes use of the Alexa skills kit to participate in this old-time radio interactive adventure. Talk about using technology to stay connected with your brain and your consumer!
Next up, how to think differently
The final session of the morning was geared towards a marketing panel of key thought leaders in the industry. The key takeaways from this session focused on how brands need to think of apps as a way to advertise more efficiently to consumers as well as the advertising has to fit in with what consumers are doing on their apps. It has to make sense and fit naturally with their app activity. The media landscape is evolving and the smartphone is the remote control connecting consumers with brands. How are you leveraging your apps to take stay connected with your consumers?
This breakfast event was a great demonstration of how brands and marketers are thinking outside the box to develop connected devices and apps that can benefit consumers in more meaningful way.  To learn more about how you can conduct research connecting with your consumer in a more relevant way in this evolving mobile landscape, reach out to one of our account managers.