As a client-side researcher conducting segmentation research, it is important to collaborate, communicate and tell stories about the segments across key areas of your organization in order to ensure that the findings are used effectively once the research is complete.
To set yourself up to win, be sure to do these three things:
1) Identify the Needs of All Key Stakeholders at the Beginning of the Process
First, you need to identify who the key stakeholders are for the segmentation, both internally and externally (see 2 Key Questions to Answer to Rock Your Next Segmentation for more on this). Examples of stakeholders with an interest in the segmentation and/or who could be directly affected by the project include:
Wider consumer insights team
Marketing team
Product development team
Sales team
Advertising or creative partners
Once the stakeholders are identified, it's time to find out exactly what they are looking to learn from your segmentation. Understanding the different needs across stakeholder groups will be key to the success of your research, since these people will be the ultimate activators of your segmentation. Examples of differing organizational need states could include:
Wider insights team needs a foundational, all-encompassing overview of the segments and all supporting data points, together with detailed information about the methodology and steps taken in order to maximize their confidence in the rigor and comprehensiveness of your study
Marketing team needs to know how to position and message the brand to the target segments
Product team needs to know how to innovate or repackage products to better meet the needs of target segments
Sales team needs to know if adjustments should be made to their distribution channels in order to increase conversion among the target segments.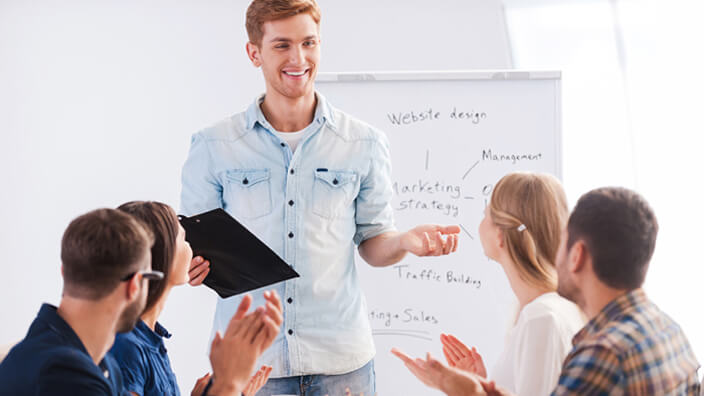 2) Keep the Stakeholders Engaged Throughout the Project Process
Now you have a clear idea of the stakeholders and what their needs are, you should design the project (in collaboration with your vendor) to be sure you cater to a diverse set of needs (see 8 Creative Ways to Use Segmentations for more).
As the segmentation moves through the various stages of the project lifecycle, there are several key steps where you should consider collaborating with, or getting buy-in, from your stakeholders. Examples include:
Questionnaire development
Selecting a final segmentation solution
Selecting the questions/variables that will form the basis of the segmenting process
Selecting inputs for an opportunity analysis on the segments
Naming the segments and/or creating personas for them
Depending on the complexity of each step, keeping your stakeholders involved can be as simple as emailing them with your thoughts or plans, to asking them to review and provide feedback on documents and deliverables, to something more involved like offering collaborative work sessions between yourself, the stakeholders, and your research vendor.
Most importantly, you should tailor your deliverable/s to meet each one of your stakeholders' needs. Since there will likely be unique needs across the stakeholder groups, consider creating separate deliverables for each audience that offers actionable value to them.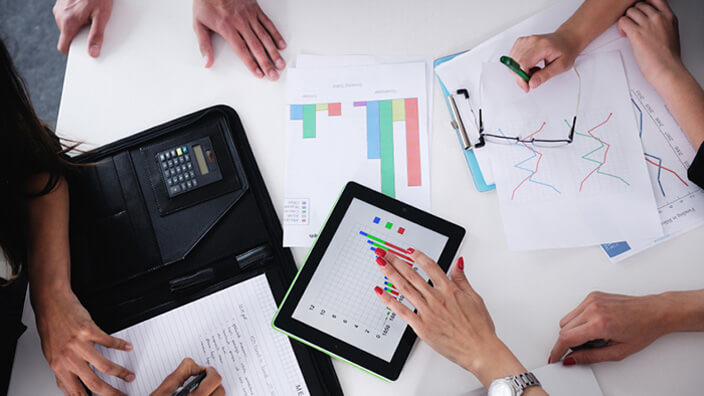 3) Maximize Accessibility And Visibility Across Your Organization
Accessibility:
Capturing the interest of your stakeholders and the wider organization will likely hinge on your ability to leverage visual storytelling to help them learn the segments and how they relate to their job in a clear, concise, actionable way.
Creating visual identities or archetypal personas for the segments is one way to help the organization understand the segments. Doing follow-up qualitative interviews or focus groups with target segments and sharing subsequent video that puts a face to the segments can also be a simple and effective way to make the segments come to life.
Visibility:
To maximize visibility across the organization, you should champion the segmentation wherever possible, using fun and innovative ways to share the findings with the wider organization. Some strategies to consider:
Create a simple infographic that can be distributed company-wide (see 5 Impactful Infograpic Tips for more)
Create an email-newsletter to periodically share insights and nuggets of information from the segmentation that might be relevant to a given department or to something that's going on in the marketplace
Create coffee books or magazines describing the segments that can be left around the office for everyone to read
Create life-size personas and strategically place them in the office as a constant reminder of who the target segments are
Present a short segmentation deck to the whole company if possible, and/or create events where the organization can get to know the segments through interactive exercises
Periodically meet with different departments to find out what they are currently working on and see if the segmentation findings can be leveraged to help meet their needs
Stay tuned for more market research tips next week!