As a designer, I'm constantly asked to be as creative as possible, and sometimes you reach a point where you're just fresh out of innovative ideas. Or, you've been immersed in a project for so long that you need a brain break. Here are a few things I do when I'm feeling like I need a little inspiration.
1) Head Online.
There is a plethora of sites out there, but here are a few of my favorites:
Pinterest (search for "Graphic Design" or "Infographics")
Column Five
Creative Blog
Inspiration Grid
When you're having a hard time coming up with a unique solution, the internet can be a great resource to see what other people have done. Seeing one idea might spark a new one. The internet is an incredible place for that very reason; you can type in a very specific idea or concept and get thousands of results catered to you.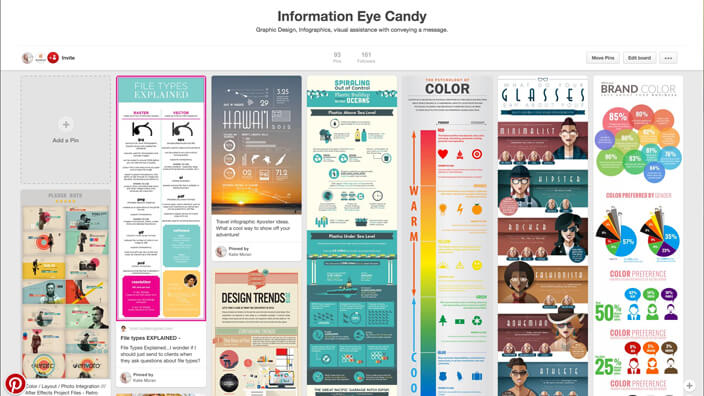 2) Browse Books.
I know for myself personally, my eyes get sick of staring at the computer screen for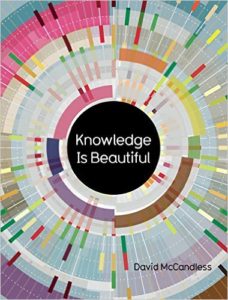 8 hours a day without a break. So, one of my favorite things to do when I'm feeling burnt out is to flip through one of these awesome books that our president got for the design team. Some of my favorite books include Knowledge is Beautiful and Information is Beautiful – both by David McCandless, as well as Design for Information by Isabel Meirelles.
These books include unique charts and graphs that have been executed in a visually stunning way. They are great for inspiration because you can say, "Oh hey, maybe we can try visualizing our data with this type of graph instead of a basic pie chart." Call me old-fashioned, but there is something so special about handling a physical book and turning the pages to see what comes next.
3) Go Shopping!
Environmental design encompasses branding, architecture, interior design, urban planning, and landscaping. The mall is a great place for design inspiration, and I'm not just saying that because I love to shop. From signage to price tags and everything in between, retailers take great care and consideration when designing their stores. Even restaurants pay attention to design details like how their menu is laid out and what photos of the food they choose to feature. In any well-designed store, every decision was carefully thought out. Why did they use black tags instead of white? Why did they put the sale rack in the back of the store instead of the front? These types of questions can spark inspiration in your own creative design solutions.
Are you feeling like you need a little more inspiration? Stay tuned for more of our design and market research tips in the coming weeks!