Ever had to create a concept for a study and just had no idea where to start? We've compiled a list of 4 steps to help you create the strongest and most impactful concepts for your study.
For those who have not had the pleasure of attending the Shopper Summit in the past, this conference brings together both the marketing and shopper forces into the same room to gain insights into how to drive category sales. Brands need to continuously evolve in order to stay competitive in this fast-paced omni-channel world while retailers need to rely on brands to drive increased loyalty among their shopper base. The seminars available ranged from how to think outside the box when it comes to breakthrough innovation, what are best in class retailers doing right, how can you win among the increasingly important millennial cohort and how insights can inspire category growth.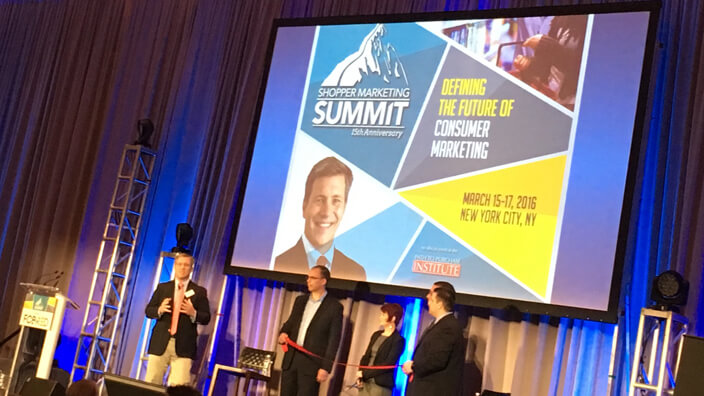 What are some of the key learnings that I captured from this year's conference? Key words that threaded throughout the summit include "meaningful connections", "magic box", "consumer expectations" and "connecting with real-time emotions".
1. It's a tough road for growth out there for both manufacturers and retailers
There has been a lot of research around center store, yet the majority of those categories have seen slow growth of 2-3% the last few years. Many brands are continuing to experience share loss in these categories, so what can a retailer or manufacturer do? How can they get back to growth? A new model needs to emerge that is based on more meaningful connections that provide solutions to shoppers. Shoppers expect products to be customized their way, affordable, save a trip to the store, personalized and get it off their shopping list. Shopping is becoming more and more about me. My stores are human, tangible and interactive. One shopper discussed how they want their "magic box" and how shoppers are expecting their "magic box" from retailers today. Are you stepping back and hearing the voice of your shopper? When was the last time that you asked your shopper how you are making a connection with her?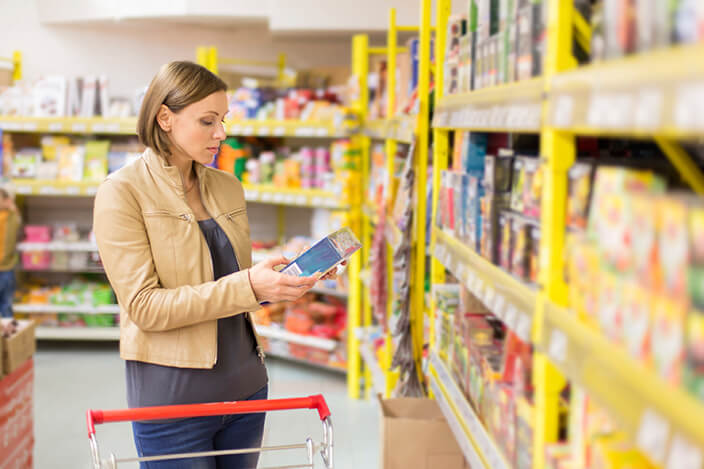 2. Shoppers are paralyzed at shelf
How many times have you gone to a shelf and it is a maze of products? Well, you aren't alone, in a recent Consumer Reports survey, 36% of shoppers stated that they are overwhelmed at shelf. Have you noticed all the confusing promotions, all the price tags, sale tags, temporary price cuts, rollbacks, new and the list goes on and on…. This is part of the excessive clutter that shoppers are experiencing at shelf as well as ineffective signage that doesn't communicate what is available at shelf to aid in navigation. Products have become complex in some categories or they are rapidly changing with new innovation. Keep these in mind when you are conducting shoppability research.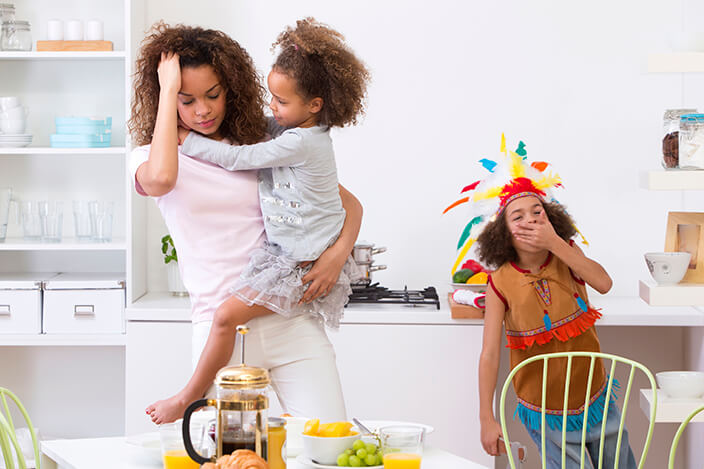 3. Millennial Moms are looking for help
Based off of recent Unilever and Walmart partner research, if you ask a Millennial Mom at 4pm on a weekday, 80% don't know what they are going to fix for dinner!! Wow, that has to be stressful; not only is she holding down a full-time job, figuring out schedules for their children's activities and tending to her families needs, she has to think of what to cook for dinner. 3 out of 4 moms say that brands have no idea what it's like being a mom. Unilever took us through key insights of how to "crack the code" of Millennial Moms by taking a "road less-traveled". There are opportunity gaps that exist and manufacturers can take advantage of insights to uncover what are the key pain points for millennial moms by exploring their whole lives. Not just one static time-frame but their everyday tracking of emotions, passions and pain points that can aid manufacturers in developing real solutions for these busy moms.
These are just a few of the key nuggets that I gathered from attending this year's Path to Purchase Institutes Shopper Summit. To learn more about what we learned while attending this year's summit and how Murphy Research can help you drive inspiration with your shoppers, reduce shopper confusion at shelf and help speak to those Millennial Moms, contact your account manager.