Nobody wants to look like an amateur; the fast-paced live action world of qualitative research can make it surprisingly easy to get yourself in a situation where you aren't sure what to do. Over the course of thousands of qualitative projects, Murphy Research has come to rely on a series of simple rules to help make sure you are prepared for any situation. As Oscar Wilde said, "to expect the unexpected shows a modern intellect". Follow these 10 rules to make your next project disaster-free!
1. Come over-prepared
Print any materials ahead of time that you may need during the duration of the qual project. Even if you are at a facility, save costs on printing by bringing as many materials with you as possible. If you are doing an activity during your group or interview bring extra supplies in case you need to make any changes as you go.
Always bring extra pens, paper, even things like a bleach pen. Your colleagues will be impressed when you have that one thing they didn't bring!
Check the weather! Bring any necessary items like umbrellas, jackets, etc. so that you are prepared for anything and everything!
2. Bring a backup note taker
We've all heard the "dog ate my homework" or "my computer crashed" excuse, but sometimes these things do happen. Always voice record or video tape the groups or interviews in case something does happen to your notes and even just for reference at a later time. There is nothing worse than your client wanting to include that one quote that you missed in your notes.
3. Print the Directions
This may seem old-fashioned now with Google Maps and Waze, but what happens when you're driving through an area with bad reception or your phone is running low on battery?!? The show must go on! Have a hard copy of the directions available just in case you can't use your navigation system.
4. Avoid Preventable Car Issues
The last thing you need during a hectic day of traveling from place to place is to run out of gas or park in a no parking zone. Always fill up your tank before the start of the day and ask the recruit beforehand if there are any parking restrictions you should be aware. Nothing worse than being stranded when you have a days' worth of interviews to complete.
5. Always do your own rescreening
Don't put all of your trust in the facility to find "qualified" recruits. Sometimes recruiters can get so caught up in filling the recruit, that they don't do a gut-check to make sure they would actually be good participants. Always do your own rescreening far enough in advance in case you need to replace anyone who you think may not be a good fit for the project.
Study your recruits! It's always important you know why each recruit qualified for the study in case there are any questions from the client as to why they are there.
6. Ask about allergies
The last thing you need is a back room stocked with nuts if one of your colleagues is allergic to peanuts or a cat-lover recruit when your moderator is deathly allergic to cats. Always ask beforehand if anyone on the team has any allergies that need to be taken into consideration. If necessary, add a question in the screener to prevent recruiting someone who could cause a health hazard.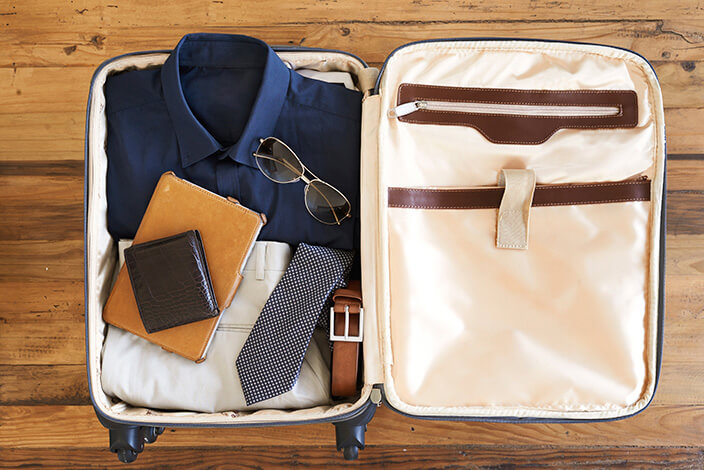 7. Pack light, take a carryon
Extra luggage is the last thing you need to lug around during a qual project; only take as much luggage as necessary. If you do have to check-in a bag, always pack all work-related materials in a carryon as well as a change of clothes in case your bag happens to get lost.
8. Avoid bright colors in the back room
Yes – they know it's a two way mirror, but somethings are better left known but not seen. Avoid wearing white or other florescent colors in the backroom to keep the recruit experience as comfortable as possible.
9. Know the layout of the facility/store/town like the back of your hand
You need to be able to manage your colleagues and not get caught up in logistics issues.
10. Know your colleagues and stakeholders
It might sound silly, but it's important that you know who will be there with you. Use Linkedin and other similar resources so you can put a face to a name, and make sure you know their position in the company and what department they are in.