If you've ever been in the backroom during focus groups, you know it is filled with temptations. After sitting in the same dark room for 6+ hours surrounded by M&M's, Hershey Kisses, Twizzlers and a steady stream of buffet meals you want nothing more than to unbutton your jeans and take a nap. Here are a few quick tips for how you can avoid overindulging the next time you're in focus groups.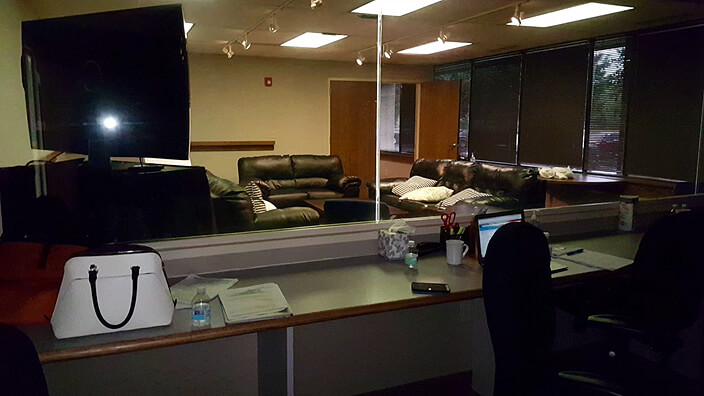 1. Have food served in an adjacent room.
This will keep the aromas at bay and require you to leave your chair to get more food, which just might prevent you from getting a 2nd helping!
2. Remove all chocolate/treats.
They can be available on special request, but otherwise keep them out of sight and out of mind.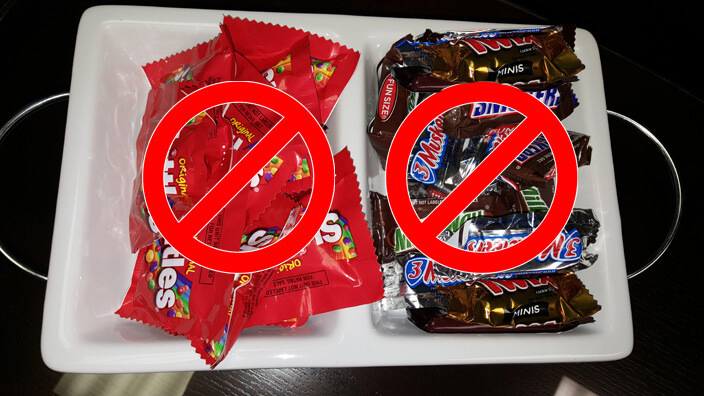 3. Order off menus vs. pre-ordered buffets.
When you pre-order you tend to get enough food to feed an army and they leave the food out for at least 1-2 hours increasing the temptation to get multiple helpings. By ordering off the menu you can select what you want and can manage your portion size more effectively.
4. Pre-order veggie/fruit trays for snacks.
Rather than relying on the less healthy snacks the facilities tend to keep in the backroom, order fruit and veggie platters to snack on during the groups.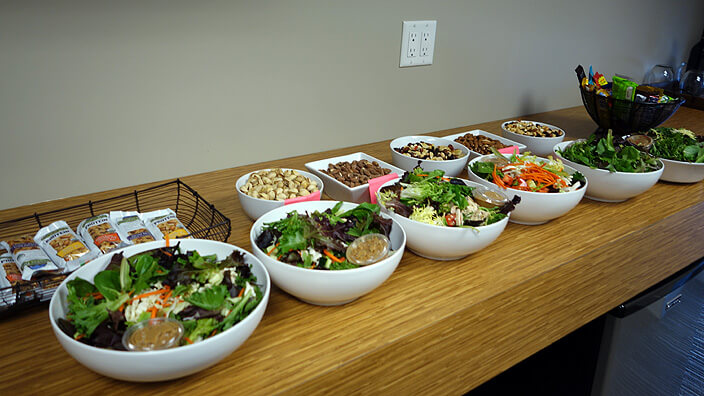 5. Tell the facility to skip the fresh cookies.
Some facilities like to provide an extra treat at the end of the night with fresh-baked chocolate chip cookies. Talk to the facility manager beforehand and tell them you'd prefer to pass on these.
6. Take a breather.
Get out for a short walk around the building between groups. Build in a short break in between groups so you can get some fresh air and go on a quick walk. This will waken you up a bit after sitting in a dark room and give you a little exercise.
7. Pack your own food.
If you really can't trust yourself with all of the temptations, just pack what you want to eat for the day and stick to it!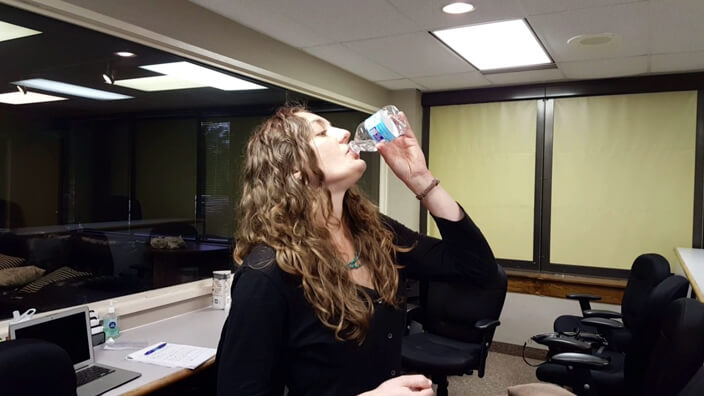 8. Drink lots of water.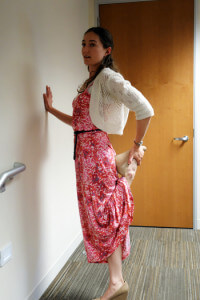 Always have water on hand to keep you feeling full and hydrated and to help you avoid the sodas/juices in the fridge.
9. Stand and stretch.
When possible, stand up and do some light stretching to help you stay alert and increase your blood circulation.
10. Get your zzz's.
The better you sleep the night before, the less sugar cravings you will have.