Do you have what it takes to go for the gold when it comes to B2B (business-to-business) market research? B2B market research is an industry standard for companies whose clients include other businesses. As a relatively new aspect of market research, there are still challenges to overcome when conducting B2B research. Read the steps below to learn how to find B2B respondents that meet your needs …and become the B2B MVP on your research team.
1) Just like any coach would tell you, go for quality over quantity.
B2B respondents are a low-incidence target sample and therefore more expensive than your average consumer panel sample and you are less likely to receive a high number of completes. Set realistic goals by checking census data for business sizes and other firmographics.
2) Train smarter, not harder and avoid fielding during busy times of the year for professionals (i.e. end of the quarter, holidays, year-end close, etc.).
Professionals may be less likely to respond to surveys at these times making it more difficult to achieve sampling quotas.
3) Get the inside track by demonstrating knowledge of the category in the email invitation and survey so the professionals being targeted take it more seriously.
If you're unfamiliar with common terminology and best practices within the category, it may be helpful to first start with a short qualitative study to become fully immersed in the topic.
4) On your mark. Get set. Go!
Before you launch into field, make sure you're targeting the sample carefully and consistently. When targeting such a specific group of people, it's easy to over-target and exclude viable respondents. Make sure the sample providers' targeting is helping more than hurting by starting broadly and narrowing the focus as needed during the soft launch. Once you find the appropriate level of targeting, make sure to apply it consistently and monitor your sample carefully.
5) Don't leave good players on the bench!
Screen respondents based on roles and responsibilities rather than titles or industry verticals for more opportunities to reach viable respondents. Missing several titles could lead to a significant exclusion bias in the sample that could alter the results and make quotas more difficult to fill.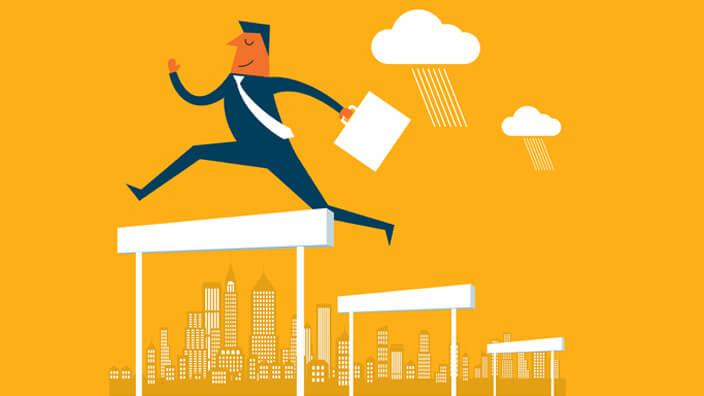 6) Don't create additional hurdles for respondents.
Offer on-the-go options for qualitative research. It may be easier for professionals to squeeze in a one-on-one online interview or an online discussion board rather than attend a focus group.
7) Get the home court advantage by reaching respondents on their preferred devices.
Keep surveys short and optimize them for mobile devices in order to reduce drop-out rates and increase accuracy of data. This is a good rule for any online survey, but especially important when targeting busy professionals who are always on the go.
8) En Garde! Establish a thorough quality assurance process for cleaning B2B sample to strike against fraudulent responses.
The lower the incidence rate is for a particular sample, the more susceptible it is to fraud. In addition to our regular data cleaning techniques used on consumer sample, we verify B2B by asking industry-specific open-ended questions that require in-depth knowledge they won't be able to fake.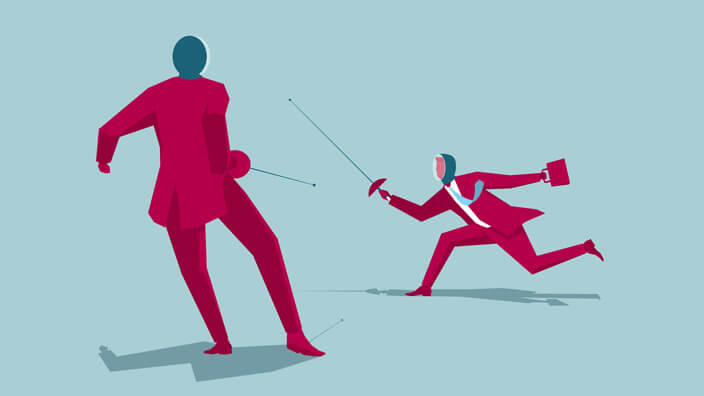 9) Set a personal record for response rates by turning the survey into a networking opportunity (if appropriate).
Allow respondents to sign up for newsletters or follow the company on socials media. Typical incentives are not as effective for highly-paid professionals. Opportunities to network may be more appealing than a small monetary reward.
10) Raise the bar for incentives.
If possible, offer to send out a topline report to all respondents who complete the survey; especially if the topic is one of interest to professionals in that industry. Promising to share a topline report to those who complete the survey generally yields better response rates among professionals.